Sweet Potato Bread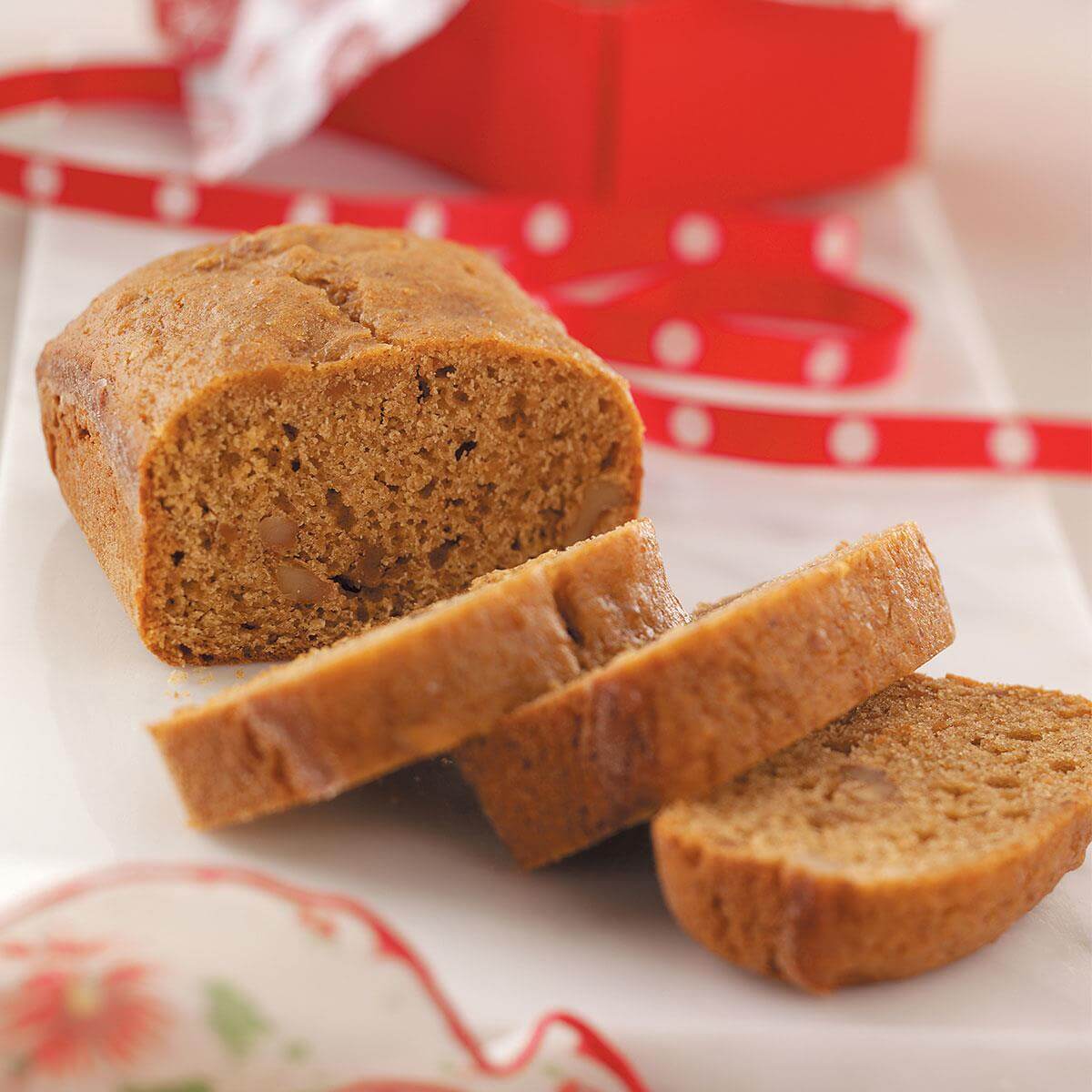 This is a delicious desert that is great for any occasion.
Simple to make and tastes delicious.
Ingredients:
1 1/2 cups white sugar
1/2 cup vegetable oil
2 eggs
1 3/4 cups of sifted all-purpose flour
1 tsp. baking soda
1/4 tsp. salt
1/2 tsp. ground cinnamon
1/2 tsp. ground nutmeg
1/3 cup water
1 cup cooked and mashed sweet potatoes
1/2 cup chopped pecans
Combine sugar and oil.
Beat well.
Add eggs; beat.
Combine flour, baking soda, salt, cinnamon, and nutmeg.
Stir flour mixture into egg mixture alternating with water.
Stir in sweet potatoes and chopped nuts.
Pour batter into greased 9x5 inch loaf pan.
Bake at 350 degrees F for about one hour.
Tips:
Instead of a 9x5 inch pan, you can put the batter into 2 smaller loaf pans.
Tastes great served with a little butter on top.
Key Lime Cream Cake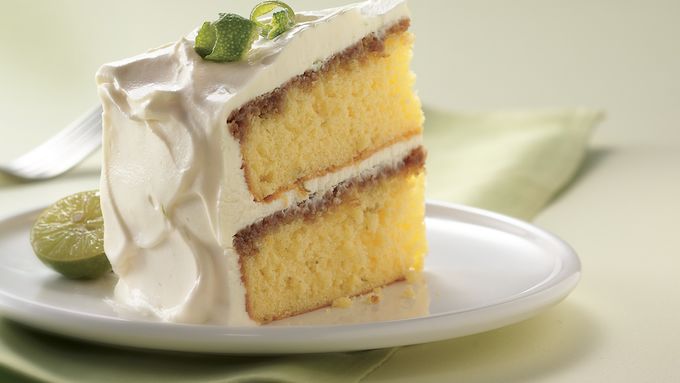 This cake is utterly delicious and is sure to be a favorite.
It has roughly 12 servings and takes about 3 hours to make and serve.
Enjoy!
Ingredients: Cake Mixture
1 cup graham cracker crumbs (15 squares)
1/2 cup sugar
1/2 cup melted butter
1 package of a super moist yellow cake mix
2 tbsp. Key Lime or regular lime juice (add water to measure 1 cup)
1/2 cup butter or margarine, softened
2 tsp. regular lime (or grated Key lime, peel)
3 eggs
Ingredients: Key Lime Filling and Frosting
14 oz. sweetened condensed milk
2 tsp. grated Key Lime or regular lime peel
1/2 cup Key Lime or regular lime juice
1 1/2 cups of heavy whipping cream
Heat oven to 350 degrees F.
Grease only the bottoms of two 8 or 9 inch round cake pans.
(dark or nonstick pans not recommended)
Line pans with waxed paper.
Grease waxed papers and sides of pans; lightly flour.
In medium bowl, mix cracker crumbs, sugar, and melted butter.
Spread 2/3 cup of mixture in each pan.
In a large bowl, beat cake mix, lime juice mixture, softened butter, 2 teaspoons lime peel,
and eggs with mixer on low speed for 30 seconds, then on medium speed for 2 minutes, scraping bowl occasionally.
Pour into pans.
Bake 8 inch pans for 36 to 43 minutes and 9-inch pans for 32 to 38 minutes,
or until toothpick inserted in center comes out clean.
Run sharp knife around sides of pans to loosen cake.
Let the cake cool in the pan for 15 minutes.
Remove the cake from the pans to cooling rack,
placing cakes crumb-mixture-side-up and removing waxed paper from tops of cakes.
Cool completely (about 1 hour).
For Filling and Frosting: In a small bowl, stir together condensed milk,
2 tsp. lime peel and 1/2 cup lime juice; set aside.
Beat whipping cream in chilled medium bowl with mixer on high speed until soft peaks form.
Fold milk mixture into whipped cream just until blended.
Place 1 cake layer, crumb side up, on serving plate.
Spread with 1 cup filling to within 1/4 inch of edge.
Add second layer on top of the first, crumb side up; frost side and top of cake with remaining filling.
Store loosely covered in refrigerator.
Developed by Michael Hunter
Created: Aug 3, 2020
https://quickcookbook.neocities.org/
Email: mhunter8291@gwu.edu